Siofra
Glowing beacons and dirigibles fill the night sky of Siofra. Staring towards the beacons reveals a glorious skyline staring back uncaring.
The smell of cigarettes is inescapable.
---
This minizine contains a mini setting. A Sci-Fi Film Noir sphere for Troika. I created it for The Great Troika! Pocket Sphere Jam! (https://itch.io/jam/the-great-troika-pocket-sphere-jam) using some of my old pixel art I never got around to using. Glad I finally found a home for it!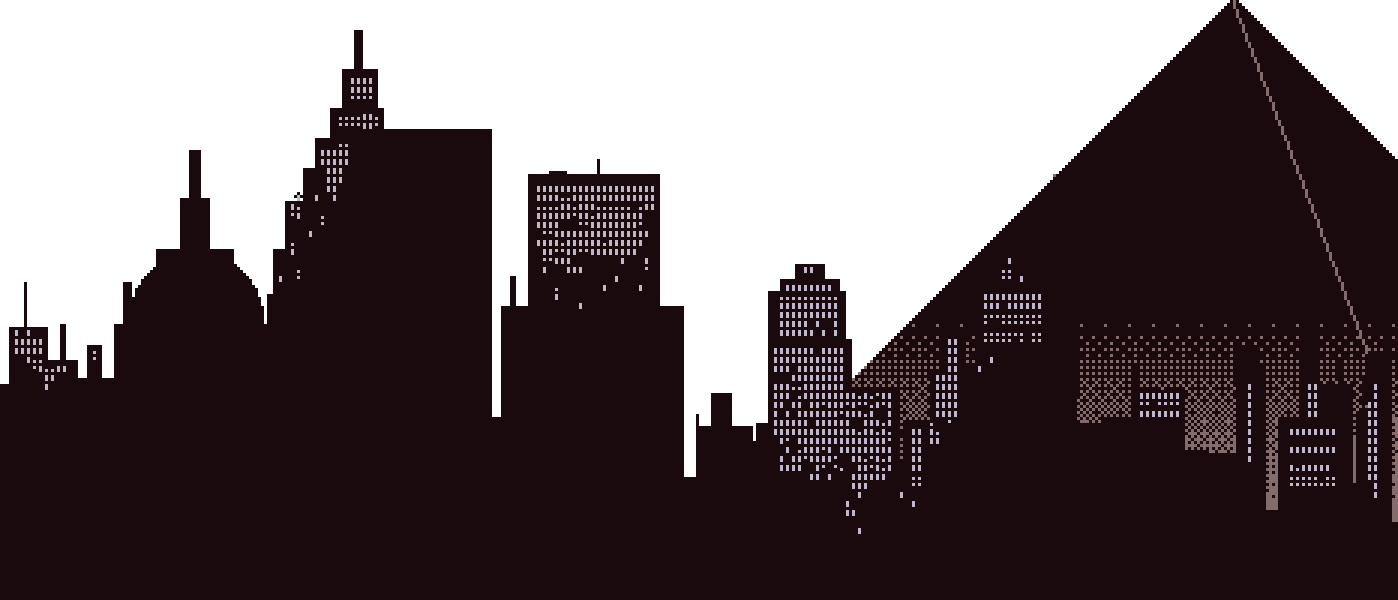 Siofra is an independent production by Jacob Marks and is not affiliated with the Melsonian Arts Council.
Inspirations:
Film noir and art deco aesthetics.
The films Brazil and Blade Runner.
The music of Bohren & Der Club Of Gore, The Kilimanjaro Darkjazz Ensemble, I Monster, Gramatik, Vangelis, and Miles Davis.
Download
Click download now to get access to the following files:
Siofra_zine_USLetter.pdf
116 kB
Siofra_digital.pdf
113 kB