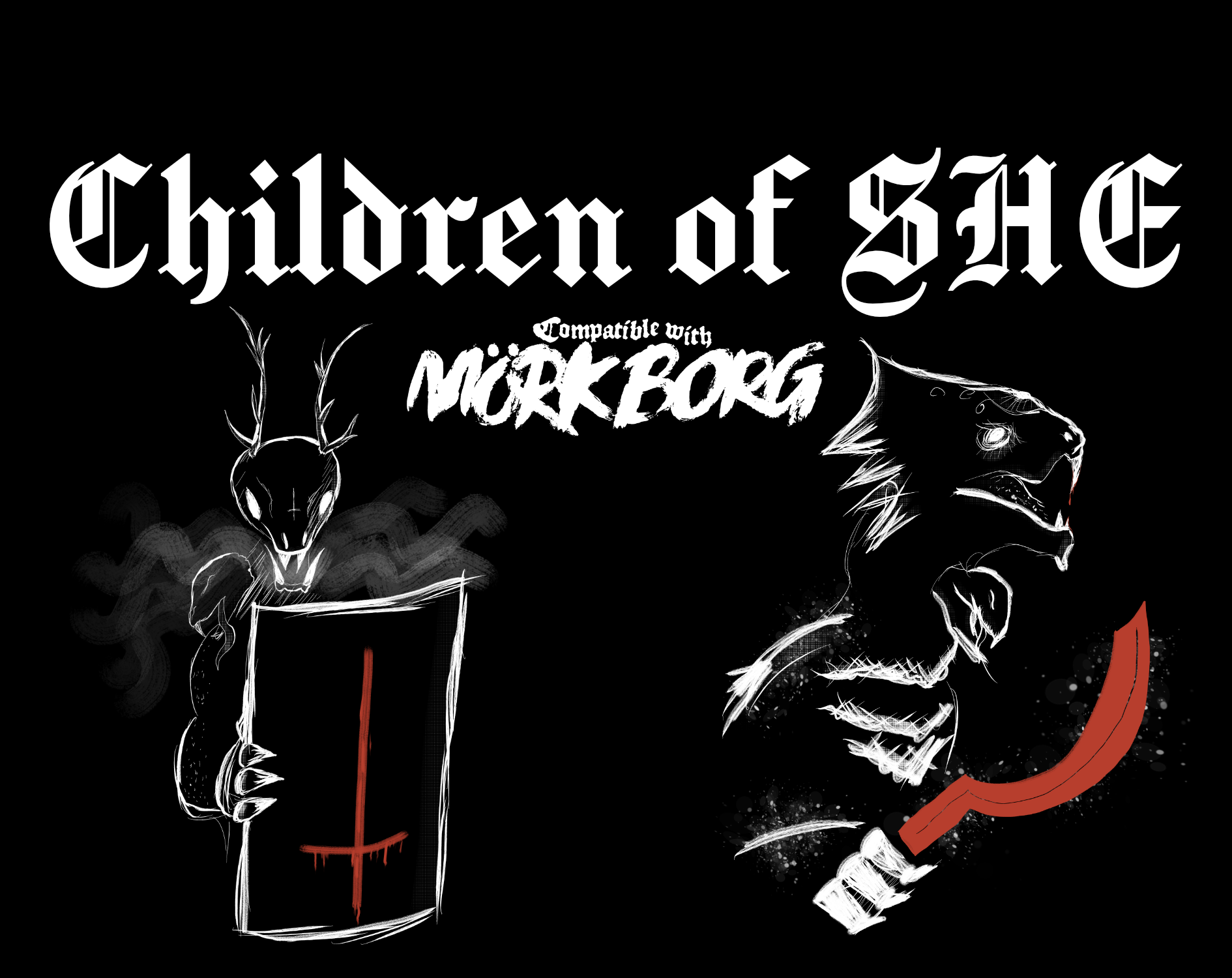 Children of SHE
4:3 Look to the West. Forth comes fire, and a horde, and the Kingdoms burn.
Perhaps more than HE survived the fall from the cliffs of Bergen Chrypt. A bitter army of basilisk children has formed and is marching from the Valley of the Unfortunate Undead to lay waste to the Eastern lands. Burning grasslands foretell the army's arrival.
---
Children of SHE is an independent production by Jacob Marks and is not affiliated with Ockult Örtmästare Games or Stockholm Kartell. It is published under the MÖRK BORG Third Party License.
MÖRK BORG is copyright Ockult Örtmästare Games and Stockholm Kartell.